test
---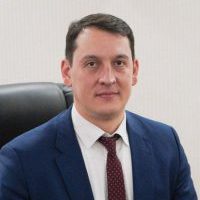 Vice Minister
Ministry of Industry and Infrastructure Development of the Republic of Kazakhstan
---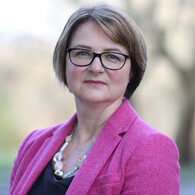 Her Majesty's Ambassador to the Republic of Kazakhstan
---
---
Partner
GRATA International
---
New impetus for the development of metals and mining in Kazakhstan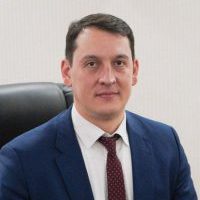 Vice Minister
Ministry of Industry and Infrastructure Development of the Republic of Kazakhstan
---
Key challenges for Kazakhstan's Mining and Metals Industry at the current stage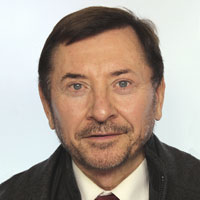 Executive Director
Republican Association of Mining and Metallurgical Enterprises
---
The impetus for accelerating subsoil use reforms towards the construction of a new Kazakhstan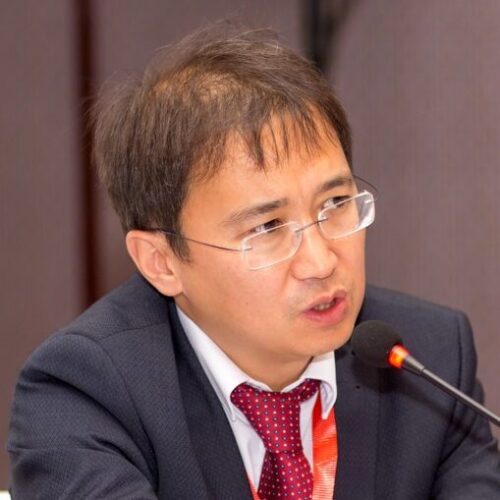 Member of the working group for the drafting of the Subsoil Code
Kazakhstan Bar Association
---
Legal issues of doing mining business in Kazakhstan and solutions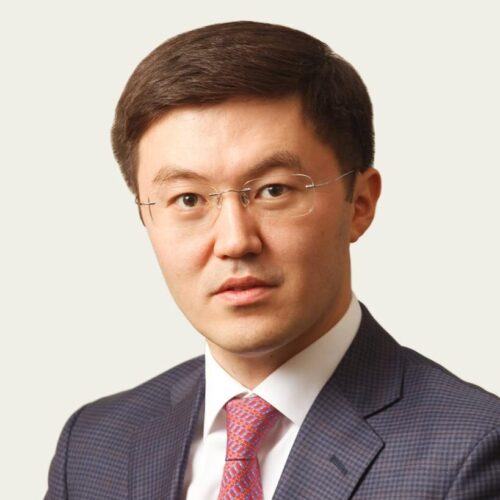 Partner
GRATA International
---
Behavioral factor in the development of subsoil legislation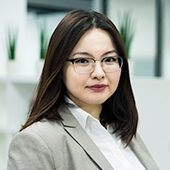 Senior Associate
Haller Lomax
---
Context
The brisk recovery pace of the world economy after the 2020 crisis and the shortage of many types of raw materials inspired talks about the new supercycle. Critics however believe that there are no prerequisites for large-scale growth in demand for raw materials which in the past was driven by major forces such as rapid industrialisation of China and global economic growth. A consensus is evident only in the trend of rising prices of the metals and minerals produced with low carbon footprint technologies and under ESG principles. Kazakhstan is a world leader in uranium production and a major exporter of coal and metals. However, according to the official forecasts, the reserves of non-ferrous and precious metals in Kazakhstan are limited and can be depleted in 12 –15 years. To improve the discovery of new deposits of gold, copper, polymetals, hydrocarbons, uranium, and rare earths the Government promises to increase four times the funding of exploration and by 2030 plans to offer national and international investors 40 – 50 largescale projects for further development. Major incentives are also being considered by the Government to boost exploration by major mining and metals companies operating in Kazakhstan. With the increasing role of metals in economic development, Kazakhstan's mining and metallurgical industry is undergoing a technological and ESG transformation. The competitiveness of companies improves with the integration of digital technologies, solving problems such as low operational efficiency, outdated business models and low profitability. Digitalisation and automation are changing the role of people in industrial production. Kazakhstan's mining and metallurgical industry is facing many challenges such as volatility of global commodity markets, the growth of new trade barriers in the form of "green" taxes and "zero-carbon" tariffs, transformation with the introduction of industry 4.0 technologies. These challenges also create opportunities and impetus for innovation, modernisation and sustainable development of mining in Kazakhstan.
Discussion themes
How long will global commodity prices rise and are there any prerequisites for a new supercycle?
Trends in the growth of the cost of mineral production in Kazakhstan with the introduction of alternative energy sources, low-carbon tariffs and ESG standards.
Mining strategies and sustainability programs in a changing environment.
Achievements, prospects, and constraints of digital transformation Kazakhstan's mining industry.
The national project of the development of the geological industry until 2030 in action.
Public and private investment in the exploration in Kazakhstan. Review of the major mineral exploration projects and prospects for significant discoveries.
What incentives the state offers to intensify exploration and development of new deposits?
What changes to current business models are planned by the Government of Kazakhstan for attracting national and foreign investors in the mineral exploration sector?
Creation of an open digital database of geological information in Kazakhstan. What's new?
---
Partner
GRATA International
---
10:00 -
KAZRC: Why codes are integral to attracting global mining investment in Kazakhstan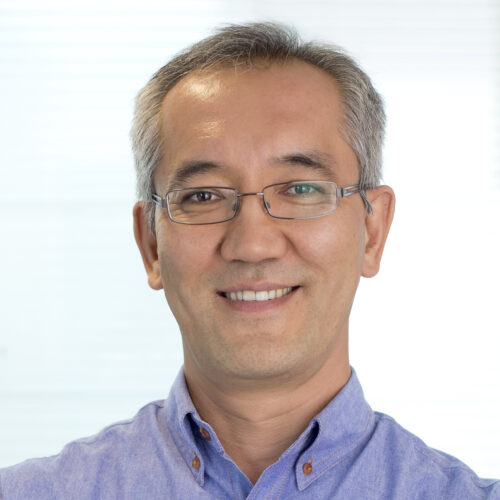 Principal Resource Geologist
CSA Global (an ERM Group company)
---
10:10 -
Digital transformation of exploration industry in Kazakhstan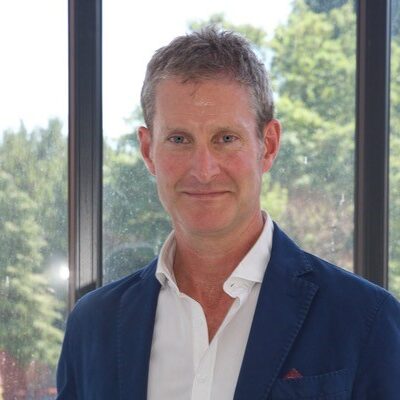 Executive Vice President, EMEA
Seequent
---
10:20 -
The labor market in the mining industry of the Republic of Kazakhstan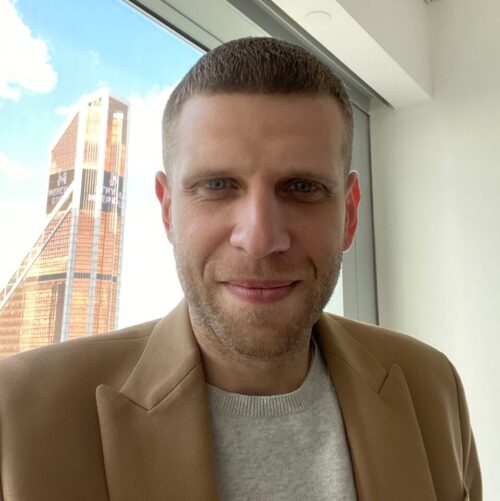 CEO
BrainHunt
---
---
Partner
Aurora Minerals Group
---
11:00 -
Development of the geological industry of Kazakhstan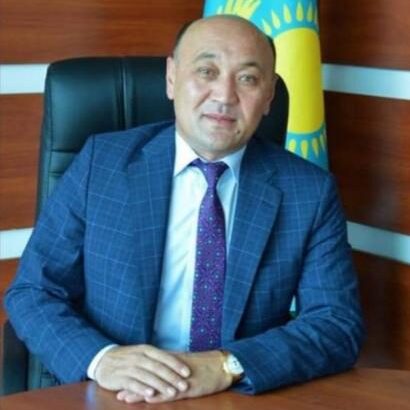 Chairman of the Geology Committee
Ministry of Ecology, Geology and Natural resources of the Republic of Kazakhstan
---
11:10 -
Field of activity of JSC "Qazgeology"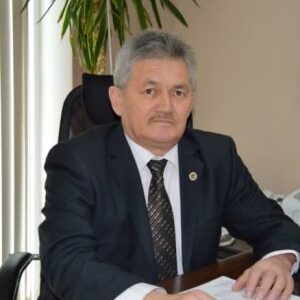 Chief Geologist
National Geological Exploration Company "Qazgeology"
---
11:20 -
On the current activities of the national operator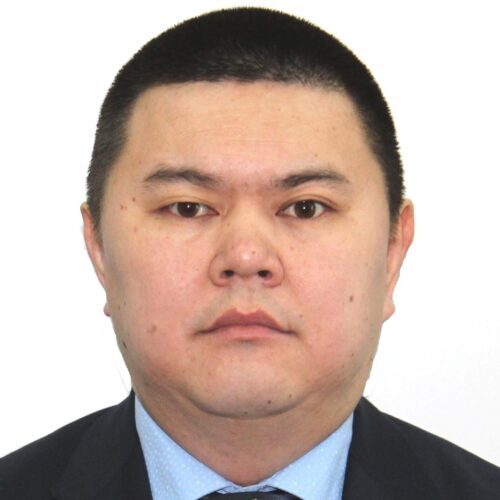 General Director
Republican Center for Geological Information Kazgeoinform
---
11:30 -
Lithium Potential in Kazakhstan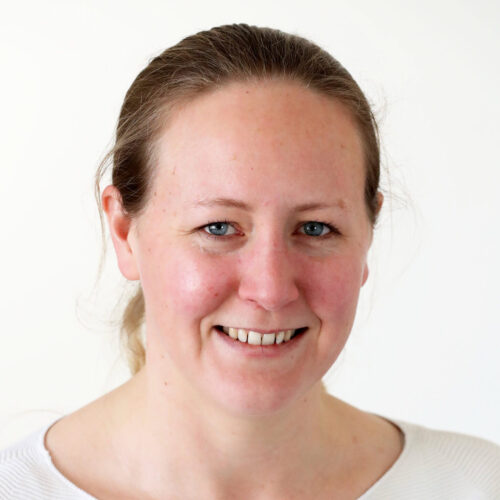 Senior Resource Geologist
SRK Consulting (Kazakhstan)
---
11:40 -
Long-term strategy for geological exploration in the Republic of Uzbekistan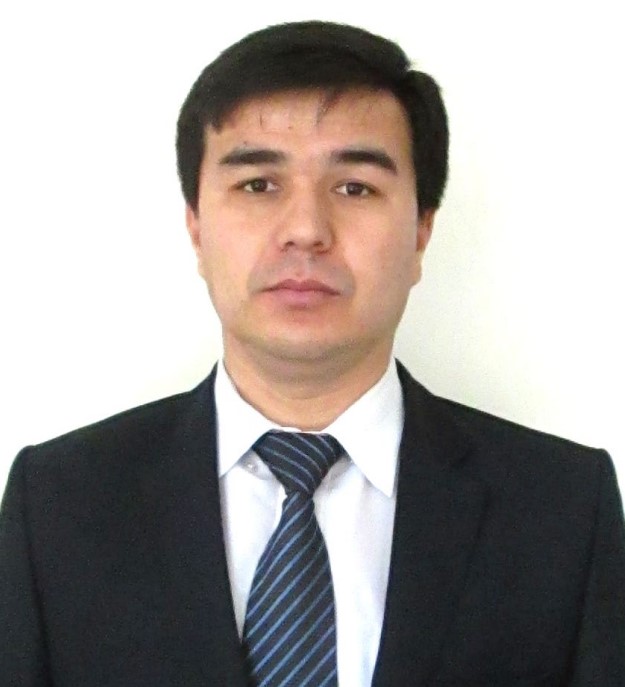 Director
Institute of Mineral Resources
---
11:50 -
East Star Resources - Kazakhstan, a Tier One Exploration Jurisdiction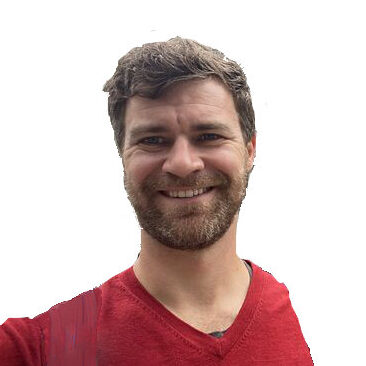 CEO
East Star Resources
---
12:00 -
Sustainable and responsible copper production in Kazakhstan to assure value for all stakeholders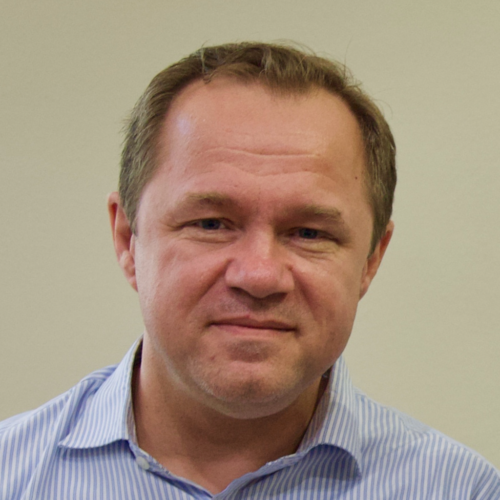 Business Development Director
Central Asia Metals Plc
---
12:10 -
Exploration as a value creation tool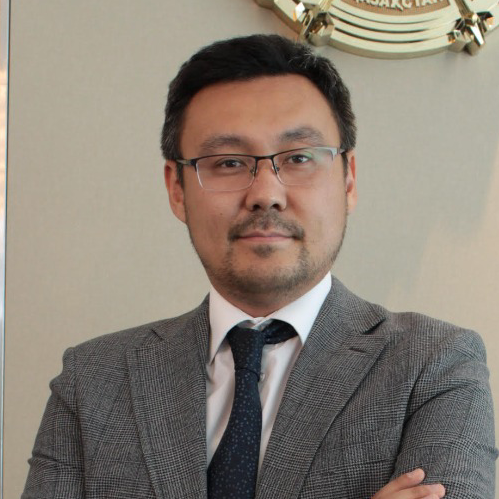 Investment director
Recources Capital Group
---
12:20 -
Discussion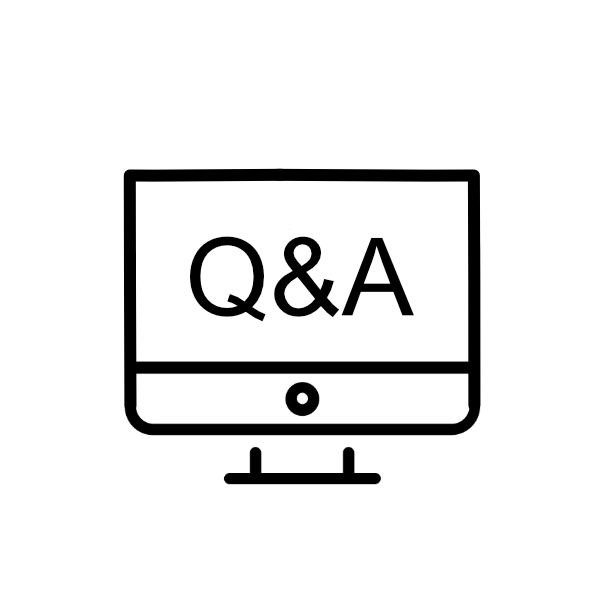 ---
Context
The mining and metallurgical industry are one of the top three air pollutants. If Kazakhstan fails to meet its obligations to reduce greenhouse gas emissions, companies may lose their positions in the world markets due to non-compliance with "green" standards. Reducing carbon emissions by 19% by 2030 and being carbon neutral by 2060 will require a clear roadmap and coordination across all sectors. To fulfil carbon neutrality commitments, companies must significantly increase investment in the development of "green" technologies. Many are already implementing programs to cut back carbon emissions. However, the transition to carbon neutrality will require unprecedented investments in the development of new production methods and renewable energy technologies. To achieve carbon neutrality, the state needs to make a difficult decision to abandon coal mining, which is the main source of energy generation and the economy of several regions. The transition to solar and wind energy will raise tariffs and reduce the competitiveness of exported products. For the implementation of renewable energy technologies in the mining and metallurgical industry, adjustments are needed in the national strategy for socio-economic development. Clearly defined ecological fiscal regulation and green taxonomy will be playing a critical part in supporting sustainable and responsible mining.
Discussion themes
• Zero carbon agenda of Kazakhstan's mining industry. Plans and Strategies.
• How does the government of Kazakhstan plan to encourage companies to invest in achieving carbon neutrality?
• How will cross-border carbon regulation develop and how will this affect the competitiveness of exporting mining and metallurgical companies?
• Strategies for the development of the coal industry in Kazakhstan's carbon neutrality doctrine.
• What are the challenges of reducing carbon emissions of the mining industry?
• What archetypes of energy transition and decarbonisation are available to mining operations in Kazakhstan?
• How much does carbon-free mining cost?
• How do companies plan to finance decarbonisation?
• What technologies can bring the fastest and most efficient results for reducing emissions?
• Will the mining and metals sector be able to turn climate risks into opportunities, and at what cost to business?
---
Managing Director
SRK Consulting (Russia)
---
13:30 -
The agenda of the mining industry in Kazakhstan on the way to a zero carbon footprint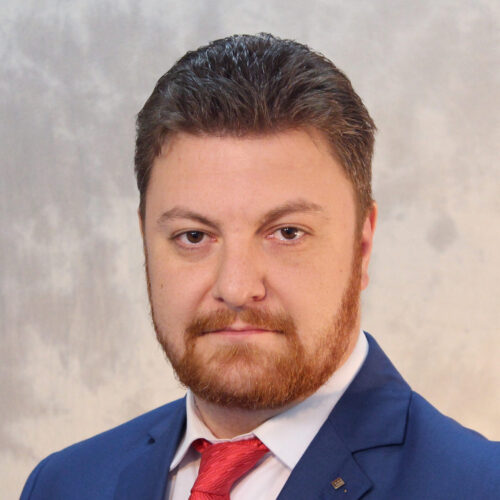 Partner, Head of Climate Change and Sustainability Services practice
EY
---
13:45 -
Meeting the challenge of decarbonising mining
Managing Director
SRK Consulting (Russia)
---
14:05 -
Scenarios for decarbonisation in Karaganda and Pavlodar and, the need to plan for undiscovered critical minerals resources in the new "green economy"

International mining consultant
World Bank
---
14:15 -
Aligning to the Paris Agreement: Setting and committing to science-based decarbonisation targets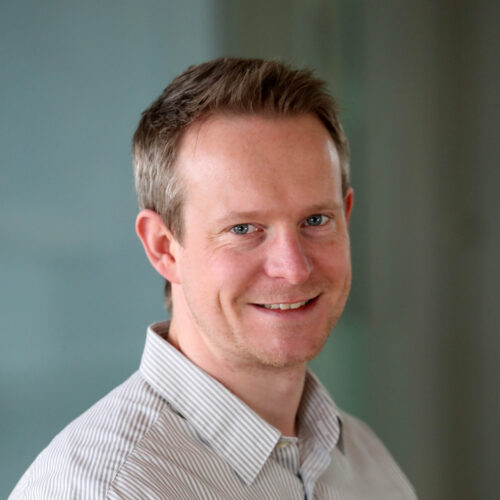 Senior Consultant (ESG)
SRK Consulting (UK)
---
14:25 -
Digital Transformation for Sustainable Future of Mining Sector. Decarbonization and green production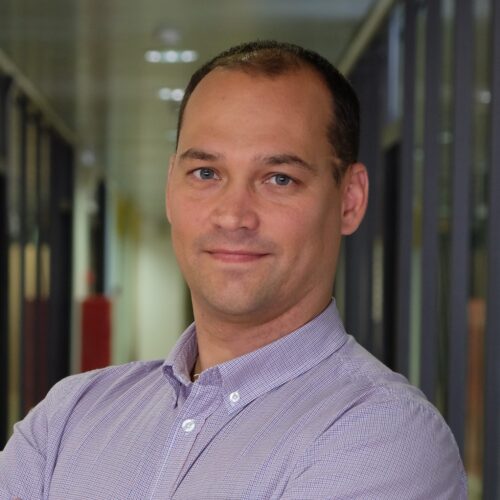 Business Development Director. Mining and Metals
AVEVA
---
14:40 -
Plans for decarbonisation at Kazatomprom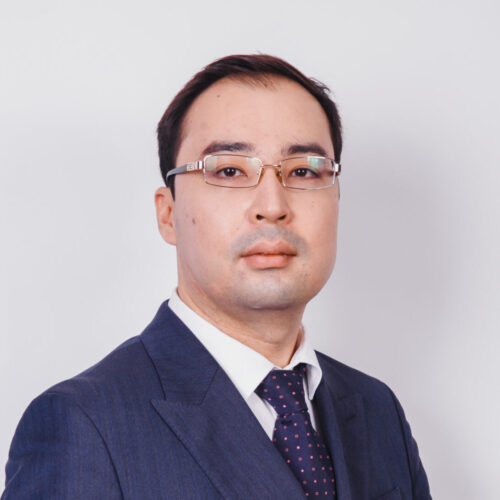 Chief Expert, Production Departpment
Kazatomprom
---
14:50 -
Sustainable greening of ERG enterprises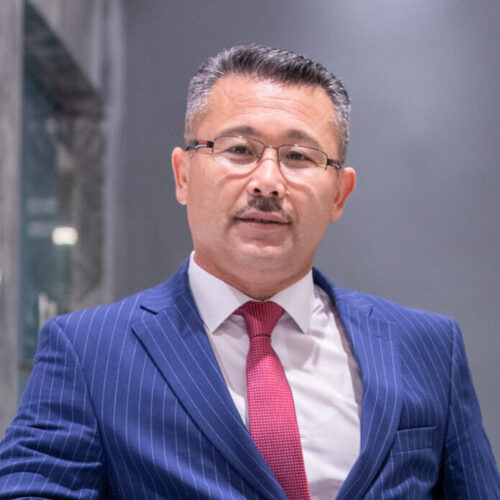 Head of the Department of Environmental Protection
Eurasian Resources Group
---
---
General Director
Marketing from Timchenko
---
13:45 -
Modern geophysical equipment and its use in geological exploration mineral deposits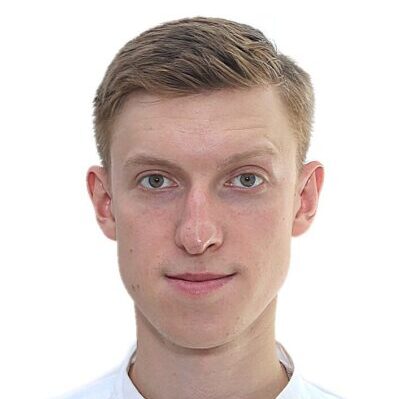 Senior project manager
GEODEVICE
---
14:00 -
How to Increase efficiency and reduce drilling costs through the correct use of innovative drilling tools and fluids in core drilling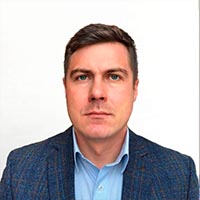 Deputy General Director
Mud Master
---
14:15 -
Geoscan 2022. We are increase the pace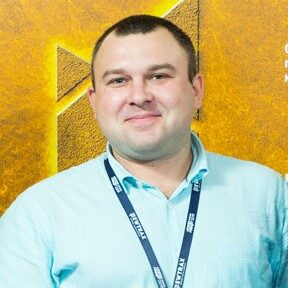 Head of the Geophysical Department
Geoscan
---
14:30 -
Mineral targeting and verification of results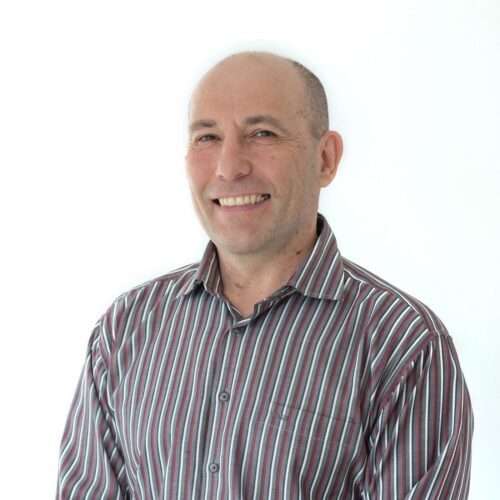 Principal Geologist
SRK Exploration Services
---
14:45 -
Automation solutions for portable analytical instruments in geological exploration.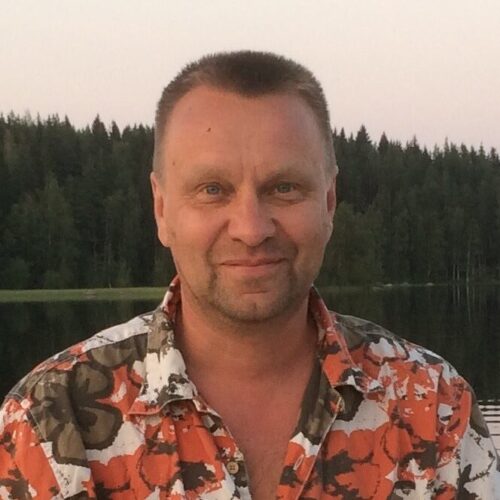 Director
MEFFA Lab
---
15:00 -
Technical break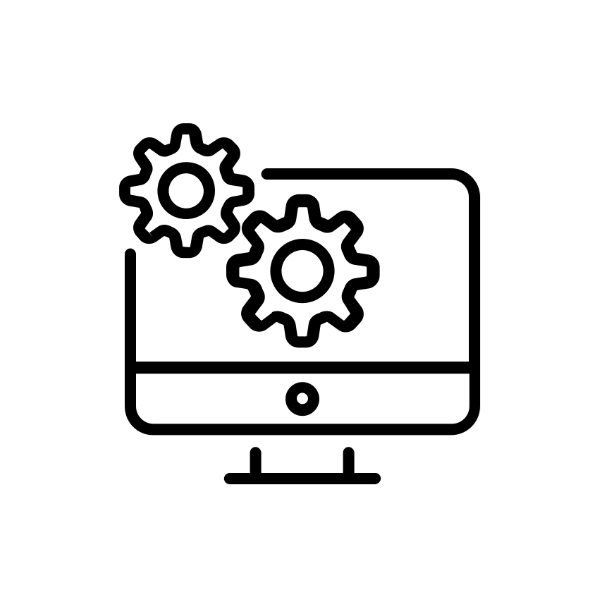 ---
15:30 -
Inflatable packers for hydrogeological works in boreholes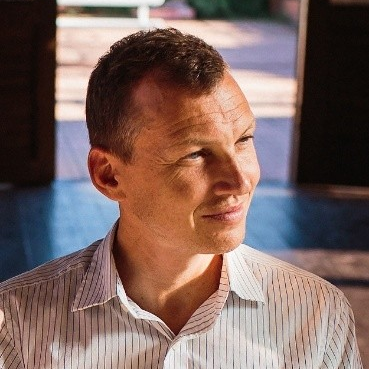 Director
Exostra
---
15:45 -
Equipment Presentation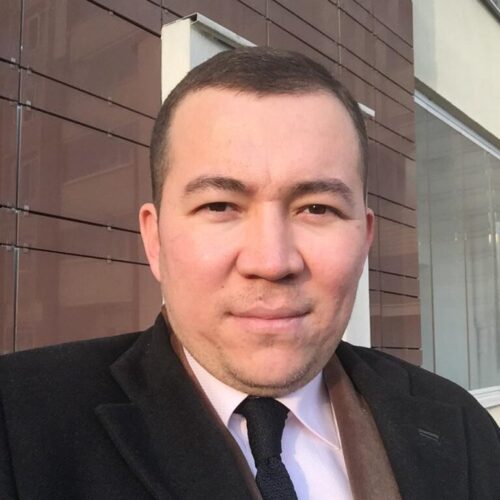 Executive Director
Solid Drilling Solutions – Qazaqstan
---
16:00 -
About Stewart Assay and Environmental Laboratories' services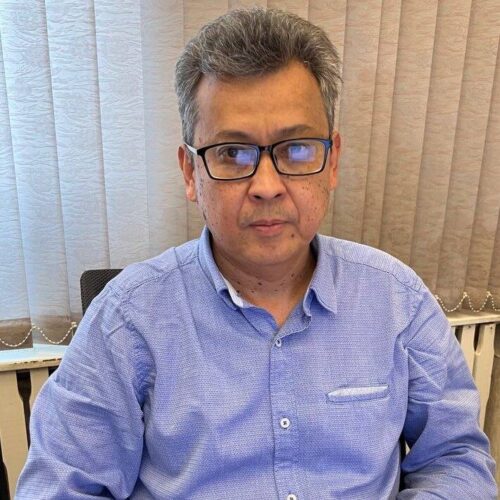 Laboratory Manager
Stewart Assay and Environmental laboratories
---
16:15 -
Modern strategies for prospecting ore deposits

General Director
GM-Service
---
16:30 -
Weak ground reinforcement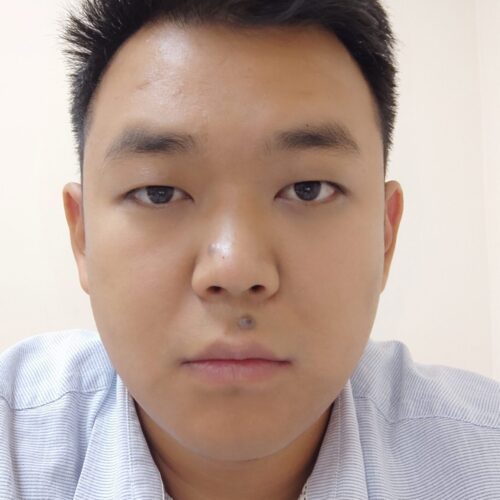 Branch manager
AsiaGeoCentre-kz
---
16:45 -
"Clean Technologies": Electrical Heat Tracing Systems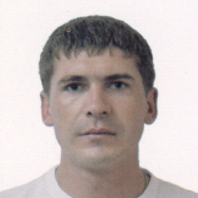 Engineer
nVent Thermal KZ
---
Context
Achieving carbon neutrality in industrial production requires significant investment commitments from mining companies, financial and government institutions. Global climate initiatives stimulate the creation of new financial instruments and the development of taxonomy practices for green and adaptation projects. To enhance ESG financing of industrial transformation a widespread discussion is taking place on many levels. Credit institutions and stock markets are developing new criteria. Raising finance for green and adaptation projects helps companies to improve their ratings and increase market value. Companies are mastering responsible financing tools that allow them to raise funds for reducing climate change footprint and implement green projects e.g., waste management, energy, construction, transport, water supply, biodiversity, and environmental preservation.
Discussion themes
• Managing the value and costs of mining in the context of a green economy agenda and climate commitments.
• Development of sustainable and responsible financing in the mining industry – global and national experience.
• How does ESG financing help solve environmental problems in practice?
• Experience in financing sustainable development projects: building solar and wind power plants, purchasing electricity from suppliers with the lowest carbon footprint, investing in the construction of water treatment facilities and restoring the biodiversity of ecosystems.
• Performance evaluation criteria of ESG-funded projects.
• ESG finance for junior exploration companies.
---
Partner, Head of Climate Change and Sustainability Services practice
EY
---
15:30 -
Role of Non-Environmental Factors in the ESG Agenda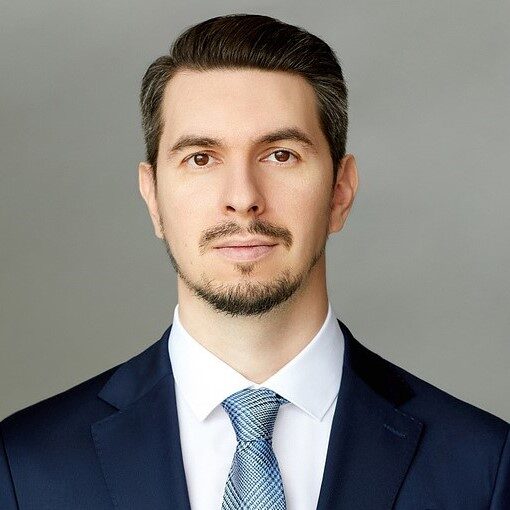 Social and Economic Policies of Regions Deputy Director on Socio-Economic Projects, PhD (Politics)
IMC Montan
---
Organised in partnership with: SRK Consulting 
Context
According to official data, about 8 thousand deposits are operating in Kazakhstan today. All of them were discovered back in the USSR times. But many of the deposits of lead, copper, and rare metals will be depleted in 10-15 years. Mine closures are associated with operational and social challenges. Once the mine is closed, the operating company is responsible for land and water reclamation as well as resolving environmental issues such as biodiversity conservation and restoration of pre-existing ecosystems. This is a technologically complex and costly process that is typically considered early in the design and development of a mine. Mines closures in Kazakhstan is a relatively recent development and practical experience in responsible mine closure is critical to the sustainable development of the industry and society. Social challenges in Kazakhstan are especially acute in the areas where purpose-built mining mono-towns are facing unemployment and population relocation. In the East Kazakhstan and Karaganda regions, closures of mines and mono-towns have already begun. It is assumed that in 5-20 years many mines in the East of Kazakhstan will be closed. This could potentiality lead to major socio-economic problems that need to be addressed urgently.
Discussion themes
• Estimates and forecasts of mine closures in Kazakhstan.
• How unique is the problem of mines closures in Kazakhstan and how they are managed in other countries?
• Subsoil use regulation changes applicable to mine closures in Kazakhstan. What's new and how the new Environment Code works in practice?
• Implementation of the internationally accepted practices and guidelines of mine closure in Kazakhstan.
• Management of technogenic mineral deposits – regulation and practice.
• Technologies and best practices of construction and reclamation of tailings.
• Comprehensive planning and implementation of mine closure.
• Financing mine closure and post-mining rehabilitation in Kazakhstan.
• Ensuring the safety and stability of mining structures and facilities for further use.
• Reducing the social, environmental, and financial risks of mine closures and creating social, economic and cultural opportunities for the local population.
• Ensuring a socially responsible business practice and fulfilling obligations in relation to the released personnel.
---
Director and Corporate Consultant (Mining Engineering)
SRK Consulting (Kazakhstan)
---
16:40 -
Introduction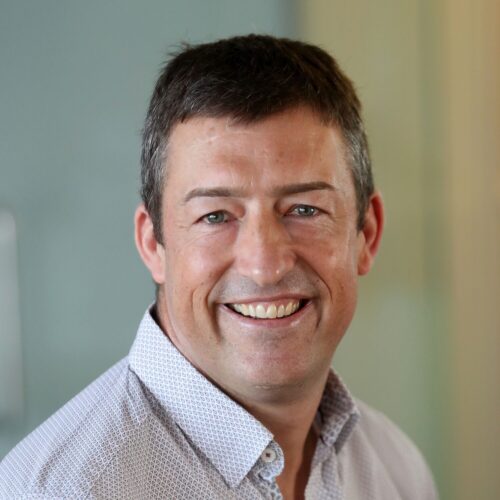 Director and Corporate Consultant (Mining Engineering)
SRK Consulting (Kazakhstan)
---
16:50 -
Transition to new mine closure requirements – gaps and opportunities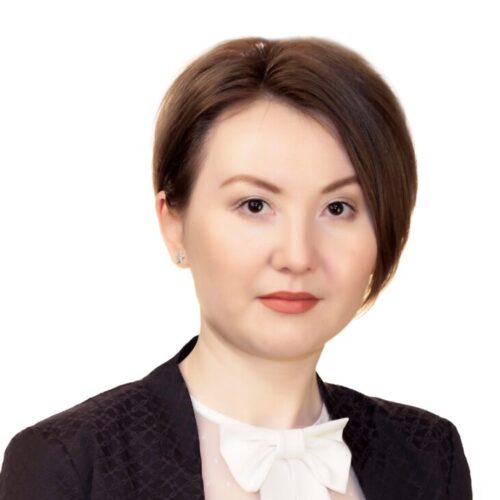 Consultant Environmental Specialist
SRK Consulting (Kazakhstan)
---
17:00 -
Transition to new mine closure requirements – gaps and opportunities.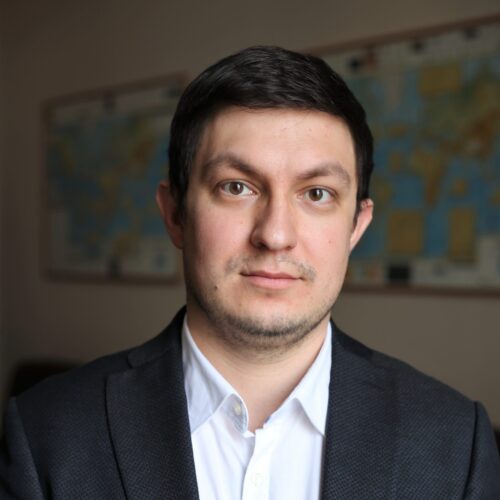 Senior Environmental Consultant
SRK Consulting (Kazakhstan)
---
17:10 -
Novel wireless smart sensing for ground movement measurements in open pit and underground mines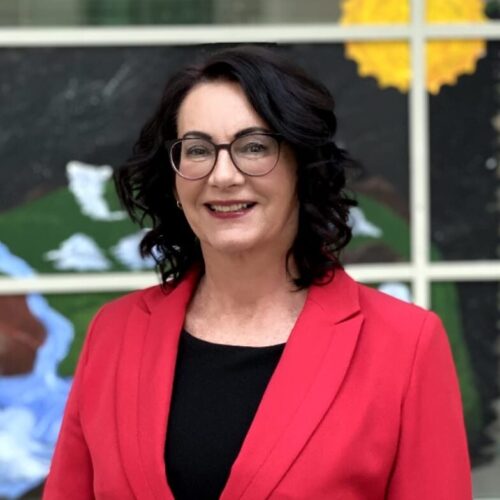 Associate Professor
Nazarbayev University
---
17:20 -
The importance of monitoring legacy tailings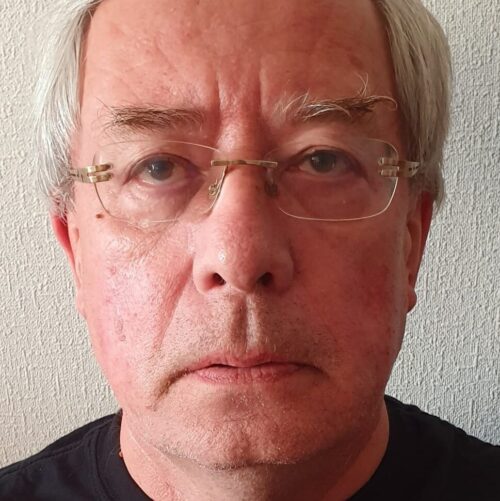 Regional Director
Insight Terra
---
17:30 -
TSF Monitoring as an Aide to TARP Development for Closure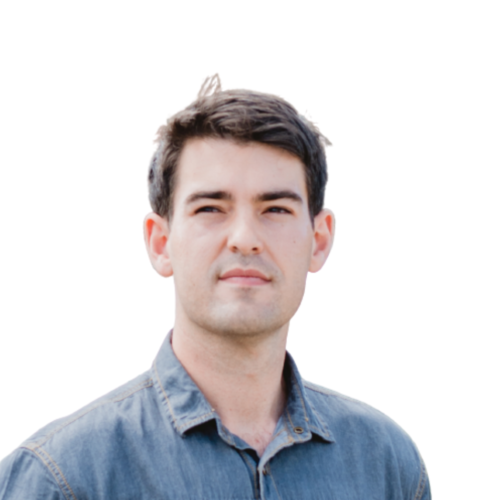 Consultant Geotechnical Engineer
SRK Consulting (Kazakhstan)
---
17:40 -
Discussion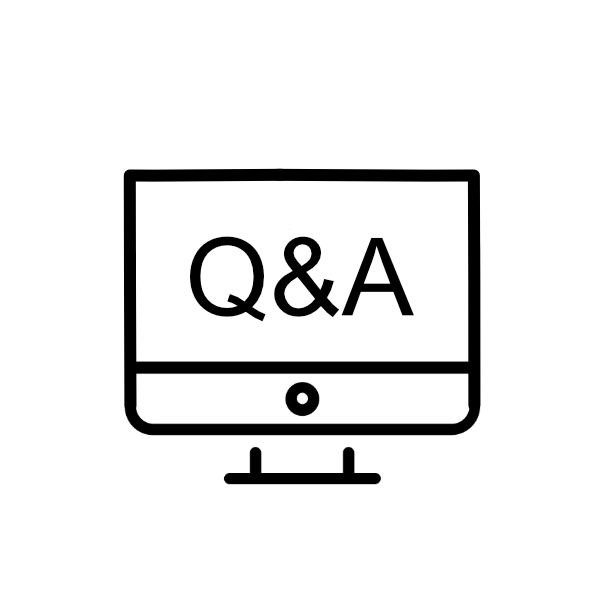 ---