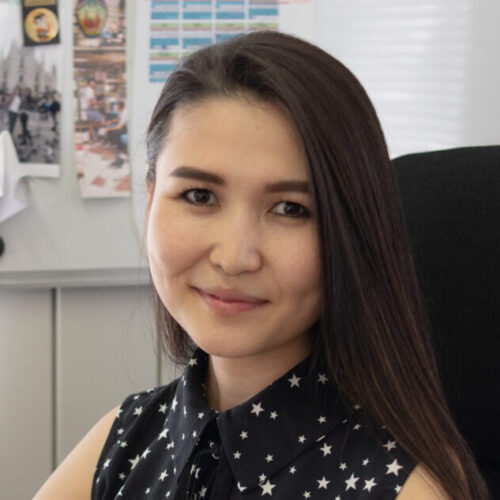 Assemgul Imantayeva
Head of Geological Modeling Group
KATCO
Assemgul Imantayeva is Head of Geological Modeling Group at KATCO. She creates and updates 3D geological block models, improves and optimises 3D modeling processes, as well as implements and develops new processes. She also creates geological database and is responsible for QA and QC. Assemgul is a professional user of such software programs, as Petrel, Vulcan, Hytec Reactive transport simulation, GoCad, ArcGIS, OasisMontaj. Assemgul graduated Satbayev University with bachelor of Petroleum Engineering and she has a master's degree in Reservoir Engineering from the École Nationale Supérieure de Géologie (National Superior School of Geology), France.
Session 9
3D modeling at uranium mining enterprise
Use of a 3D geological model at the uranium mining enterprise to estimate uranium reserves and resources, to verify and approve the design of operational blocks, and to use it for further hydrodynamic modeling.
---