MineDigital competition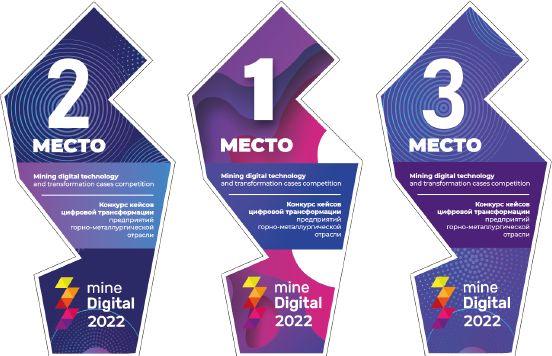 MineDigital competition is organised for the first MINEX Kazakhstan Forum. Its objective is to present advanced cases and technologies of digital transformation and evaluate the potential for their implementation at the mining and metallurgical enterprises in Kazakhstan.
Among the participants of the competition are Altynalmas (Kazakhstan), Kazzinc (Kazakhstan), Ust-Kamenogorsk Titanium and Magnesium Plant (Kazakhstan), National Atomic Company Kazatomprom (Kazakhstan), KATKO (Kazakhstan), Two Key (Kazakhstan), AVEVA (UK), Seequent (New Zealand), Synergo Soft Systems (Russia), AG TECH  (Kazakhstan), WEIR Motion Metrics (Canada), SightPower (Canada), Intelligent Solutions (Russia), Wonderware Russia & CIS (Russia), Rajant Corporation (USA), MICROMINE (Australia), K-MINE (Ukraine), Conundrum Industrial ( UK), IntelliSense (UK), Datamine (UK), LocoTech-Signal (Russia).
The uniqueness of the competition lies in the fact that the evaluation of presentations will be organised in person and remotely by the participants of the Forum, using a web application developed by the MINEX Forum organisers. Previously, such competitions were evaluated by jury members who did not have the opportunity to receive feedback from the forum participants.
Voting will be organised in real-time on April 7 during the sessions of the Mining Goes Digital conference and the digital business track. The Forum participants will be able to vote for the presentations they like most.  During the day, the algorithm will collect and analyze votes. At the end of the day, the results will be submitted for verification to the competition commission.
The announcement of the results of the competition will take place on April 7 at the final session of the Forum.
Participants of the competition will receive commemorative diplomas. Presentations that receive the maximum number of votes will be awarded prizes for the first, second, and third places.  The award ceremony will be broadcast live on the Forum's website.
Related Posts